You put the card

Moon

: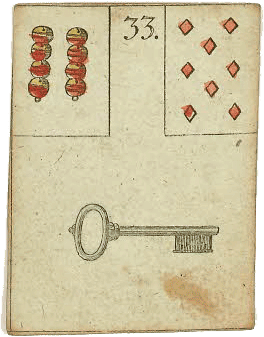 Main theme for this week:
Mirror of the soul. Emotional needs. Intuition. Fame and honor or social recognition.
This card can also indicate:
Requited love and feelings of admiration. Conflicting emotions. Satisfaction.
Within love, relationship and partnership the card Moon signifies:
Romantic fantasies. Daydreaming about love. Sie kann aber auch eine andere Bedeutung haben: You can't handle too much closeness. Relationship with deep feelings
It points to:
Take things easy for a while. Step back. Pay more attention to feelings of others and your own feelings. Night shift. Oder aber auch: Look after your nerves. Don't work too hard.