You put the card

Ship

: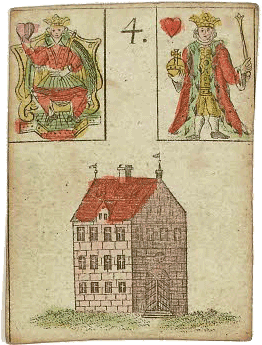 Main theme for this week:
Trip. Distance. Circumstances change. Let events come to you. One longs for the card to which the ship is sailing.
This card can also indicate:
Something moves forward. Exploitation. Theft. Fears and worries are exploited. Night.
Within love, relationship and partnership the card Ship signifies:
Long-term relationship. Wait for the right one. Sie kann aber auch eine andere Bedeutung haben: Leave someone or a loved one behind. Someone from another country, who is far away at the sea
It points to:
Starting a new business. Putting all one's eggs in one basket. Journeys - for fun or business. Oder aber auch: Don't rush. Let things happen without intervention.