Your Lenormand reading: Past, present, future
You drew these three cards :
Book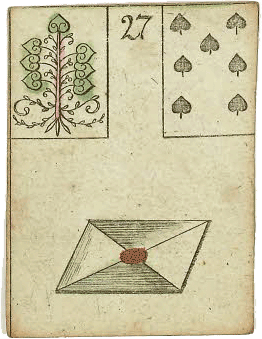 Fish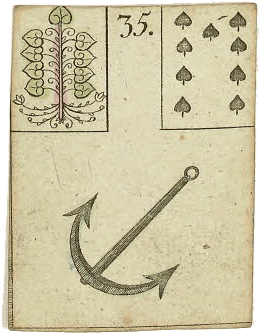 Mountain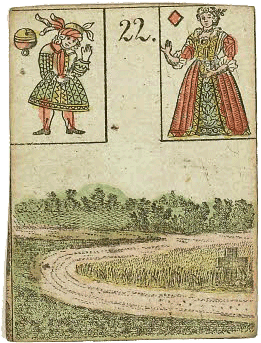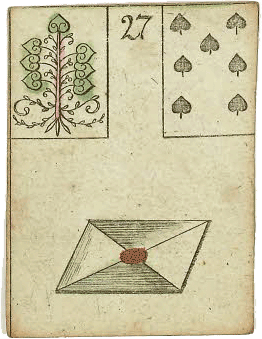 The first card drawn shows the present.
1. Current situation:
Your card: Book
Secret. Secrecy. The unknown. Education. Alternative: The unconscious. Secret knowledge. Transcendence.
Be discreet. Run away with someone. Keep something quiet. Hide an affair. Fraud. Something is not official yet. Safety check. Something good to know. Beware of someone having influence. Wait a little longer. Share your knowledge. Get to know the hidden sides of your partner. Fool the public. Beware of fraud
Choose your option: Draw a card, short current overview, make the right decision and general life situation.
Here you can draw and interpret your tarot cards for free - use major and minor arcana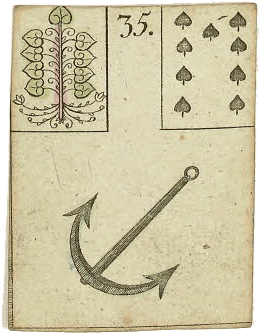 How you will reach your destination is the second card information?.
2. Right way:
Your card: Fish
Finances. Subconscious forces. Mental balance. Drug addiction. Alternative: A mature man. Restless and nervous. Deep emotions. Influenced by money.
Relationship with a soul mate. Lucrative connection. Avoid emotional outbursts. Love of possessions. Listen to your inner voice. Check your financial affairs; you may have overlooked something. Alcohol in moderation is necessary. Entrepreneurship. Follow your intuition. Good earning potential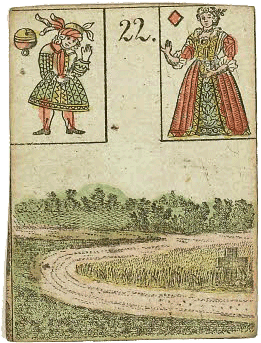 Where this way is leading to, indicates the third card.
3. Future and destination:
Your card: Mountain
Personal card. Block. Inhibitions. Frustration. Alternative: Big. Strong. Good-natured.
Desire to overcome obstacles to love and to find understanding. Longing for someone or something. Infatuation that prevents you from going ahead. Don't be stubborn. Look for another solution. Be diplomatic. Avoid quarrels. Finding another way. Expecting difficulties or loss. Disability. Accept a challenge. Rethink and search for alternatives. Be patient. Wait
Comments
Linda - 2021-02-18 21:56:03
I like this reading.
Osiris - 2021-02-19 19:28:41
Great reading! Spot on...
Kunstler - 2021-02-21 03:52:43
Very relevant and accurate to my circumstances
Oboro Clan Shinobi - 2021-05-28 04:34:47
If this is destiny so be it!
Joy - 2021-06-27 13:37:49
Seems very prophetic
riggie - 2021-07-23 06:35:10
i hope it comes true
romina - 2021-08-26 18:59:07
i hope it will be true , cause this days my parents banned me to see someone who i love so much
tessy - 2021-10-13 15:36:35
perfect reading
Jess... - 2021-10-17 03:23:14
Having Clover + Fish + Bear as my cards... WOW!!!
Love it... and I am ready
So be it !!
Cristy - 2021-10-18 04:24:32
My favorite spread……always illuminating……and filled with wisdom and guidance! ❤️
Chris - 2022-02-02 16:55:54
Very interesting past, present, future reading. Very good resource for someone who usually does their own readings but wants one done for themself to get clarity :) Make sure you focus on the question before pulling cards here. It helps.
Cat - 2022-04-04 12:51:16
Very accurate reading thank you.
Joann - 2022-04-30 16:52:09
Excellent enlightenment and it really was able to bring clarity to my situation great reading it was very spot on

Sandy07 - 2022-12-24 15:01:18
Good reading
Silvane - 2023-04-06 18:03:08
Aí ai,.espero que esse tableut, seja verdadeiro, espero por notícias e boas..... obrigado a vcs
Total 15 posts
* Required