Your Lenormand reading: Past, present, future
You drew these three cards :
Stork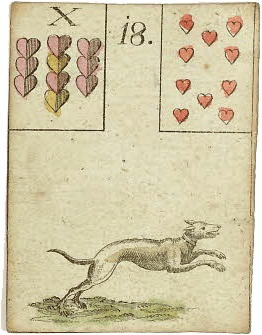 Lily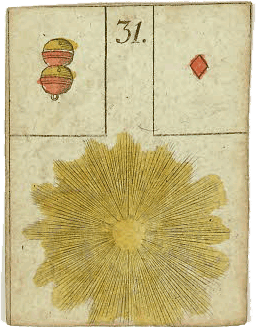 Sun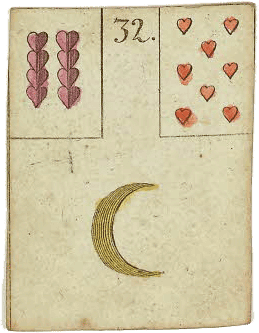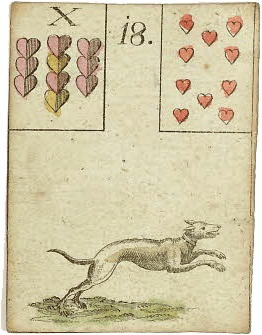 The first card drawn shows the present.
1. Current situation:
Your card: Stork
Journey. Move. Changing jobs. Flexibility. Alternative: Turning back. Mother figure. Transformation.
This card represents constant change. Look at the surrounding cards to find out to what is changing or affected by change. Start changes. Change by or through partnership. You should think about a reversal. Change your life. Take action to start something new. Don't move in the wrong direction
Choose your option: Draw a card, short current overview, make the right decision and general life situation.
Here you can draw and interpret your tarot cards for free - use major and minor arcana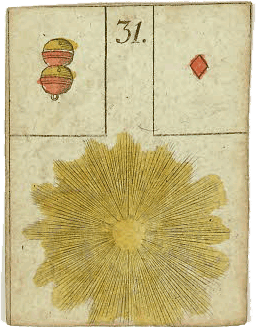 How you will reach your destination is the second card information?.
2. Right way:
Your card: Lily
Harmony. Family. Intimacy. Alternative: Peace. Consistency. Old age.
Mature. Experience. Sexual appetite. Keeping the peace. Sexual deviation. Someone who likes younger partners. Harmonic partnership. Don't take love for granted. Don't cause a stir. Clear the air. Be careful not to exaggerate. Letting something rest in peace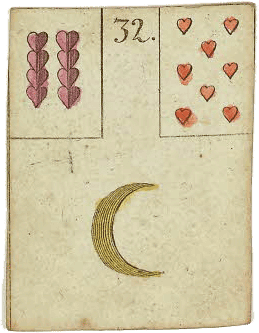 Where this way is leading to, indicates the third card.
3. Future and destination:
Your card: Sun
Health. Warmth. Creativity. Vitality. Alternative: Engagement ring. Endless wonders. Positive influence.
Someone can give a lot of love. Good care. Luck. Generosity. Not being cared about enough. Lack of empathy. Dreams are fulfilled. Caring for health. Enjoy the good times. Overcoming obstacles with full force. Take your chance. Know your options. Solving conflicts. Finding encouragement, healing, and hope
Comments
Linda - 2021-02-18 21:56:03
I like this reading.
Osiris - 2021-02-19 19:28:41
Great reading! Spot on...
Kunstler - 2021-02-21 03:52:43
Very relevant and accurate to my circumstances
Oboro Clan Shinobi - 2021-05-28 04:34:47
If this is destiny so be it!
Joy - 2021-06-27 13:37:49
Seems very prophetic
riggie - 2021-07-23 06:35:10
i hope it comes true
romina - 2021-08-26 18:59:07
i hope it will be true , cause this days my parents banned me to see someone who i love so much
tessy - 2021-10-13 15:36:35
perfect reading
Jess... - 2021-10-17 03:23:14
Having Clover + Fish + Bear as my cards... WOW!!!
Love it... and I am ready
So be it !!
Cristy - 2021-10-18 04:24:32
My favorite spread……always illuminating……and filled with wisdom and guidance! ❤️
Chris - 2022-02-02 16:55:54
Very interesting past, present, future reading. Very good resource for someone who usually does their own readings but wants one done for themself to get clarity :) Make sure you focus on the question before pulling cards here. It helps.
Cat - 2022-04-04 12:51:16
Very accurate reading thank you.
Joann - 2022-04-30 16:52:09
Excellent enlightenment and it really was able to bring clarity to my situation great reading it was very spot on

Sandy07 - 2022-12-24 15:01:18
Good reading
Silvane - 2023-04-06 18:03:08
Aí ai,.espero que esse tableut, seja verdadeiro, espero por notícias e boas..... obrigado a vcs
Total 15 posts
* Required