You drew the card

Fish

: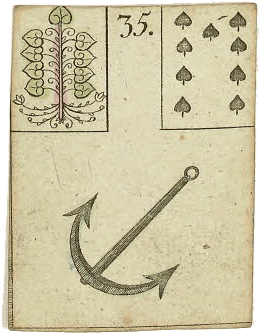 Main theme for this month:
Finances. Subconscious forces. Mental balance. Drug addiction.
This card can also indicate:
A mature man. Restless and nervous. Deep emotions. Influenced by money.
Within love, relationship and partnership the card Fish signifies:
Relationship with a soul mate. Lucrative connection. Sie kann aber auch eine andere Bedeutung haben: Avoid emotional outbursts. Love of possessions. Listen to your inner voice
It points to:
Check your financial affairs; you may have overlooked something. Alcohol in moderation is necessary. Oder aber auch: Entrepreneurship. Follow your intuition. Good earning potential.
Comments
Vulcan - 2021-05-01 08:10:16
Consistantly accurate concerning a final outcome
Coach Psychic - 2021-05-02 04:01:49
Blows me away how right on.
Nancy - 2021-12-09 02:05:20
The issue is what to expect regarding my near future
Tina - 2021-12-11 00:26:19
how tomorrow will turn out
Umm - 2022-03-31 16:26:36
Nothing is accurate.
Total 5 posts
* Required