You drew the card

Tower

: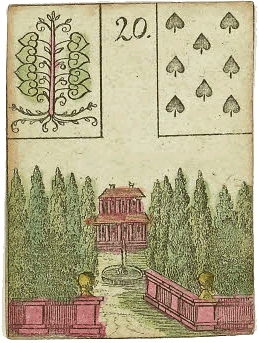 Main theme for this month:
Authority or office. Loneliness or isolation. As personal card: person in a leading position.
This card can also indicate:
Release. Clean up to free up space. Out with the old, in with the new. Divorce.
Within love, relationship and partnership the card Tower signifies:
Active looking for love. Search for relationship. Can't go ahead. Sie kann aber auch eine andere Bedeutung haben: Loneliness and solitude. It won't be an easy task
It points to:
Corporations. Government agencies. Offices. Organizations. Independence. Planning. Oder aber auch: Setting limits. You won't get help. Be careful with your health. Don't isolate yourself.
Comments
Vulcan - 2021-05-01 08:10:16
Consistantly accurate concerning a final outcome
Coach Psychic - 2021-05-02 04:01:49
Blows me away how right on.
Nancy - 2021-12-09 02:05:20
The issue is what to expect regarding my near future
Tina - 2021-12-11 00:26:19
how tomorrow will turn out
Umm - 2022-03-31 16:26:36
Nothing is accurate.
Total 5 posts
* Required