You drew the card

Clover

: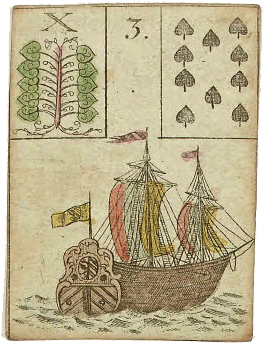 Main theme for this day:
Luck. Good job. No reason to worry. Opportune time.
This card can also indicate:
Positive output when acting quickly. Loan. Investments. Some money. Shyness. Nervousness. Seclusion. Hinderance of growth.
Within love, relationship and partnership the card Clover signifies:
Love is growing steadily and still young. Meeting by accident. Unexpected flirt or visitor. Happy moments with friends. Creativity and luck. Sie kann aber auch eine andere Bedeutung haben: One-night stand. Rapidly falling in and out of love. Lack of creativity. A lucky streak comes to an end
It points to:
Realize your plan. A small recognition for your work. Putting one's ideas into practice. Oder aber auch: Lack of creativity. Bad planning. To go unnoticed. Being passed over for a promotion.