You drew the card

Fox

: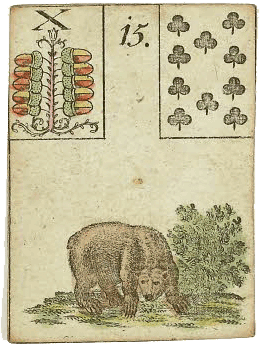 Main theme for this day:
Personal card. Fraud, lies, dishonesty. Falseness, self-deception, or negative attitude. The wrong time for something.
This card can also indicate:
New responsibilities at work. Fate points you in the right direction. Distance.
Within love, relationship and partnership the card Fox signifies:
Do what needs to be done to provide for your family. Open your eyes. Intrigue. Sie kann aber auch eine andere Bedeutung haben: Deception. Lack of trust or respect. Don't be made a fool
It points to:
Hard work. Being smart and cunning. Be alert. Nobody's fool. Oder aber auch: Illegal activities to get by. Stop gossip. Go the way of truth.
Comments
britta - 2021-05-20 00:55:51
Great start to the day: flowers :)
Orrie Annie - 2022-03-22 09:03:30
F-reakyy - big decision to make on 22nd March 2022... and its card 22

Meeee - 2022-10-16 17:08:07
Thank you
Debbi55555 - 2023-01-28 21:09:49
Nice reading thanks.
Mi - 2023-05-30 20:04:36
Confusing
Sam - 2023-08-11 14:13:06
thank you
Sam - 2023-08-23 10:45:42
I know what will happen with my responsibility. Thank much for remind me of these.

Sam - 2023-08-27 08:51:30
Thank much
Niki - 2023-09-20 08:18:01
Thanks!
Total 9 posts
* Required