You drew the card

Stork

: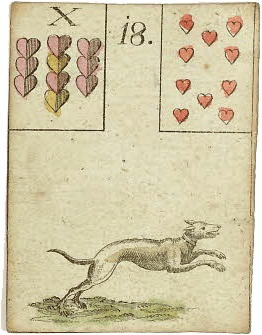 Main theme for this day:
Journey. Move. Changing jobs. Flexibility.
This card can also indicate:
Turning back. Mother figure. Transformation.
Within love, relationship and partnership the card Stork signifies:
This card represents constant change. Look at the surrounding cards to find out to what is changing or affected by change. Sie kann aber auch eine andere Bedeutung haben: Start changes. Change by or through partnership
It points to:
You should think about a reversal. Change your life. Oder aber auch: Take action to start something new. Don't move in the wrong direction.
Comments
britta - 2021-05-20 00:55:51
Great start to the day: flowers :)
Orrie Annie - 2022-03-22 09:03:30
F-reakyy - big decision to make on 22nd March 2022... and its card 22

Meeee - 2022-10-16 17:08:07
Thank you
Debbi55555 - 2023-01-28 21:09:49
Nice reading thanks.
Mi - 2023-05-30 20:04:36
Confusing
Total 5 posts
* Required