Your Lenormand reading - The Cross
You put these four cards :

3. Right way: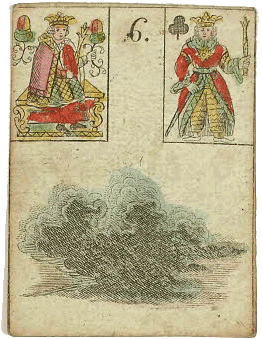 1. Theme: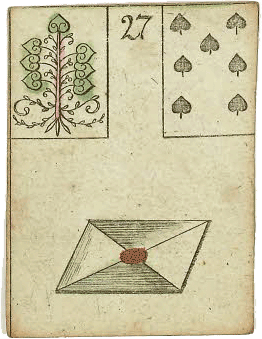 2. Wrong way: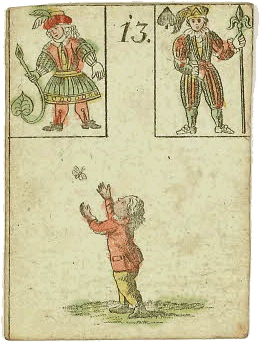 4. Destination: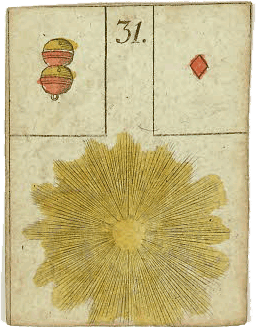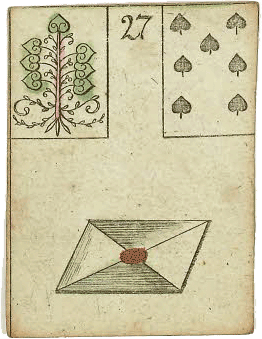 The first card describes the starting position.
1. Theme:
Your card: Book
Secret. Secrecy. The unknown. Education. Alternative: The unconscious. Secret knowledge. Transcendence.
Be discreet. Run away with someone. Keep something quiet. Hide an affair. Fraud. Something is not official yet. Safety check. Something good to know. Beware of someone having influence. Wait a little longer. Share your knowledge. Get to know the hidden sides of your partner. Fool the public. Beware of fraud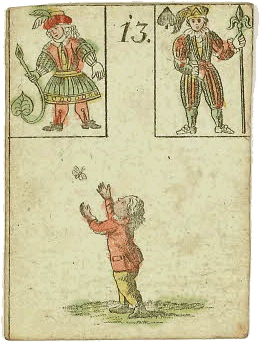 What to avoid and what's the wrong way? This tells the second card .
2. Wrong way:
Your card: Oriole
Move. Excitement. Restlessness. Nervousness. Alternative: Doubts. Ambiguity. Clairvoyance.
Exciting times. An old married couple. Problems understanding each other. Flighty. Superficial. Stay in partnership for diplomatic reasons. Mood swings. A series of short meetings or notifications. Communication. Make sure you are on the right way. Don't listen to gossip. Don't move too fast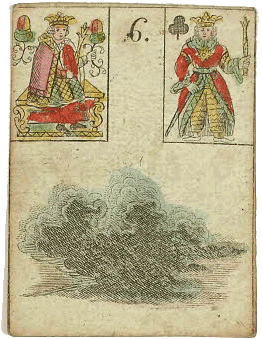 The third card shows the right direction. This is what you can do.
3. Right way:
Your card: Tree
Life. Roots. Calm. Alternative: Boredom. Rest and satisfaction. Reflection. Divine consciousness. Altar. Repeat.
Haste makes waste. A strong karmic relationship. Good health. Gridlock. Stunting karmic themes. Little personal development. Bad health. Bad habits. Your patience is needed. Prepare to go out of your way. Avoid upsets. Be patient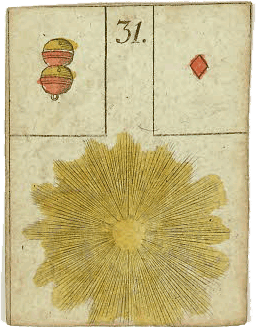 The fourth card shows a solution on how to get there.
4. Destination:
Your card: Lily
Harmony. Family. Intimacy. Alternative: Peace. Consistency. Old age.
Mature. Experience. Sexual appetite. Keeping the peace. Sexual deviation. Someone who likes younger partners. Harmonic partnership. Don't take love for granted. Don't cause a stir. Clear the air. Be careful not to exaggerate. Letting something rest in peace
Comments
Faye - 2021-09-09 07:03:42
Thank you, this is perfect better than real one prediction with a deck
monica - 2021-09-15 23:24:42
This reading helped me put my thoughts into actions. Bright blessings.
Cristy - 2021-10-30 03:04:07
Thank you for tihis website…. The answers are amazing and speak to my heart. ❤️
Krisi - 2022-05-02 21:30:53
Thanks s lot for prognoze....I know how difficult is to make desicion when you is not so strong like 2 jears sho..blessing!
MARIA - 2022-10-19 05:13:35
haha wow this is very impresive, and very accurate!! i love itttt
Total 5 posts
* Required