Your Lenormand reading - The Cross
You put these four cards :

3. Right way: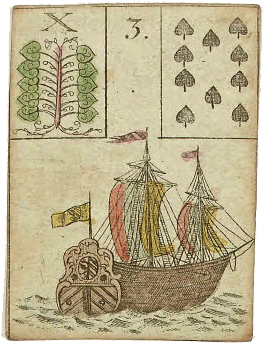 1. Theme:
2. Wrong way: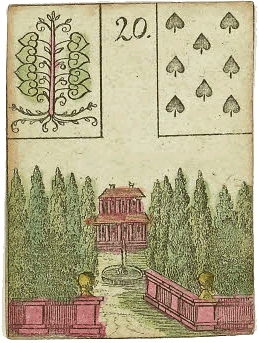 4. Destination: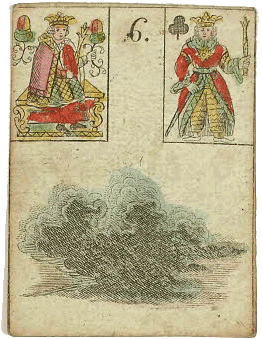 The first card describes the starting position.
1. Theme:
Your card: Park
Audience. Customers to meet. Official occasion. Something becomes visible. Auch: Health occupations. Quiet. Sunday. Theater. Big event.
Friends. Relatives. Family events. Listen to opinions of others. Don't keep quiet. Networking. Join online communities. Publicize your concerns. Strong public encouragement. Be mindful of others. It's not always necessary to use force to succeed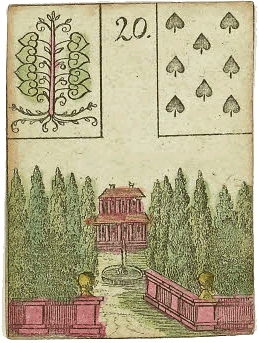 What to avoid and what's the wrong way? This tells the second card .
2. Wrong way:
Your card: Tower
Authority or office. Loneliness or isolation. As personal card: person in a leading position. Auch: Release. Clean up to free up space. Out with the old, in with the new. Divorce.
Active looking for love. Search for relationship. Can't go ahead. Loneliness and solitude. It won't be an easy task. Corporations. Government agencies. Offices. Organizations. Independence. Planning. Setting limits. You won't get help. Be careful with your health. Don't isolate yourself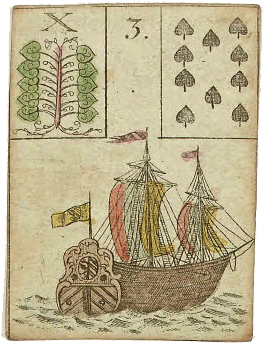 The third card shows the right direction. This is what you can do.
3. Right way:
Your card: Clover
Luck. Good job. No reason to worry. Opportune time. Auch: Positive output when acting quickly. Loan. Investments. Some money. Shyness. Nervousness. Seclusion. Hinderance of growth.
Love is growing steadily and still young. Meeting by accident. Unexpected flirt or visitor. Happy moments with friends. Creativity and luck. One-night stand. Rapidly falling in and out of love. Lack of creativity. A lucky streak comes to an end. Realize your plan. A small recognition for your work. Putting one's ideas into practice. Lack of creativity. Bad planning. To go unnoticed. Being passed over for a promotion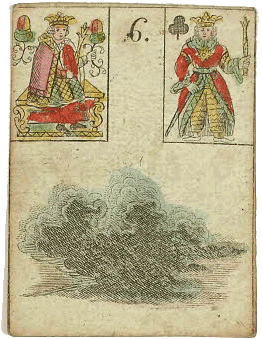 The fourth card shows a solution on how to get there.
4. Destination:
Your card: Tree
Life. Roots. Calm. Auch: Boredom. Rest and satisfaction. Reflection. Divine consciousness. Altar. Repeat.
Haste makes waste. A strong karmic relationship. Good health. Gridlock. Stunting karmic themes. Little personal development. Bad health. Bad habits. Your patience is needed. Prepare to go out of your way. Avoid upsets. Be patient
Comments
Faye - 2021-09-09 07:03:42
Thank you, this is perfect better than real one prediction with a deck
monica - 2021-09-15 23:24:42
This reading helped me put my thoughts into actions. Bright blessings.
Cristy - 2021-10-30 03:04:07
Thank you for tihis website…. The answers are amazing and speak to my heart. ❤️
Total 3 posts
* Required