Your Lenormand reading - The Cross
You put these four cards :
3. Right way: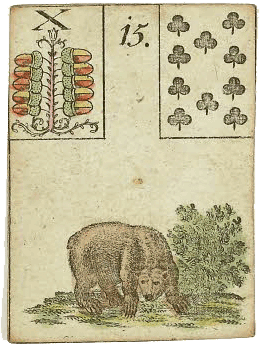 1. Theme: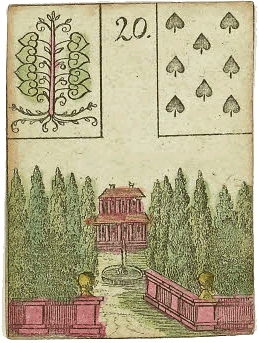 2. Wrong way: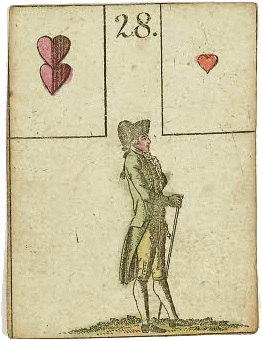 4. Destination: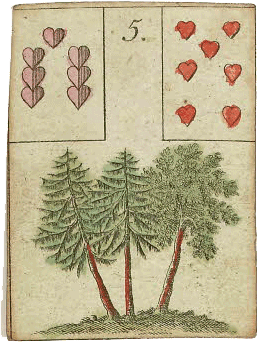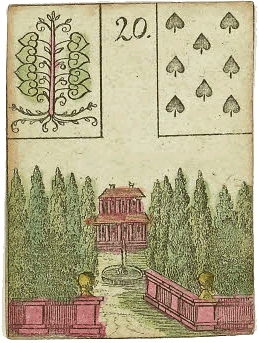 The first card describes the starting position.
1. Theme:
Your card: Tower
Authority or office. Loneliness or isolation. As personal card: person in a leading position. Auch: Release. Clean up to free up space. Out with the old, in with the new. Divorce.
Active looking for love. Search for relationship. Can't go ahead. Loneliness and solitude. It won't be an easy task. Corporations. Government agencies. Offices. Organizations. Independence. Planning. Setting limits. You won't get help. Be careful with your health. Don't isolate yourself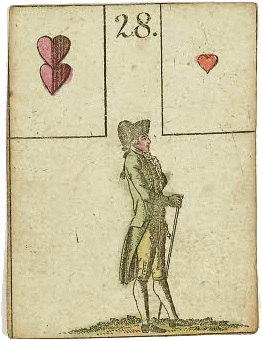 What to avoid and what's the wrong way? This tells the second card .
2. Wrong way:
Your card: Letter
Call. E-mail. Superficiality. Auch: News. Rebound. A blockage. Something is on its way. Stagnation. Frustration.
Love letter. Letter about friendship. Receiving a positive message. Non-binding. Waiting for very personal message. Be more thorough. E-mails. Answering bills and official correspondence. Finding the proverbial hair in the soup. Watch all messages closely today. Don't be too superficial. Focus more on concentration. Don't let yourself get distracted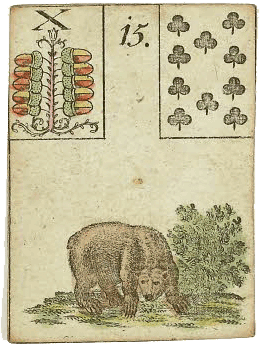 The third card shows the right direction. This is what you can do.
3. Right way:
Your card: Fox
Personal card. Fraud, lies, dishonesty. Falseness, self-deception, or negative attitude. The wrong time for something. Auch: New responsibilities at work. Fate points you in the right direction. Distance.
Do what needs to be done to provide for your family. Open your eyes. Intrigue. Deception. Lack of trust or respect. Don't be made a fool. Hard work. Being smart and cunning. Be alert. Nobody's fool. Illegal activities to get by. Stop gossip. Go the way of truth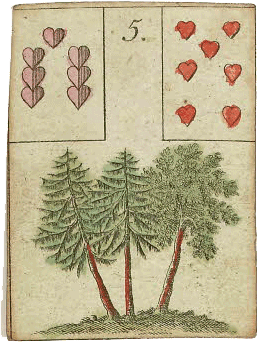 The fourth card shows a solution on how to get there.
4. Destination:
Your card: House
Stability. House. Family. Authority. Auch: Father figure. Husband. Man who is loved. Man who cares about the person for whom the cards are placed. Importance of this person.
Familiar. Warm. Calm and safe. Your own body. Security. Long-term partnership. A good time to forge future plans. Long-term security should be the goal. Go for promotion. Don't build your foundation on sand