Your Lenormand reading - The Cross
You put these four cards :

3. Right way: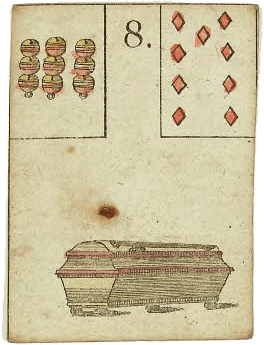 1. Theme: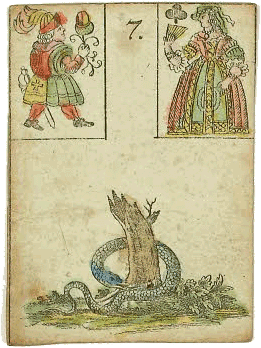 2. Wrong way: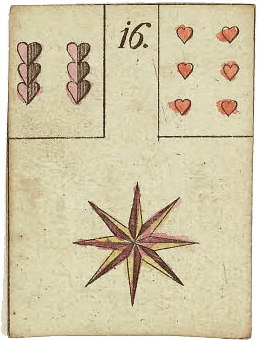 4. Destination: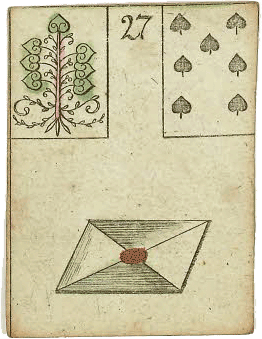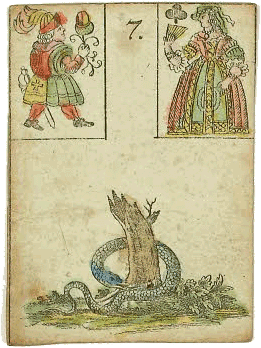 The first card describes the starting position.
1. Theme:
Your card: Clouds
Ambiguities. Difficulties. Lack of perspective. Confusion caused by medication or something else. Auch: Dreams. Problems. Lack of independence. Getting things by cheating.
Looking at partnership from a different perspective. Short-term problems. Fear of excessive demand. Confusion. Mourning. Depression. Listen to the inner voice. Take difficulties seriously. Make a fresh start. Avoiding great efforts. Don't take the emotional aspect out of consideration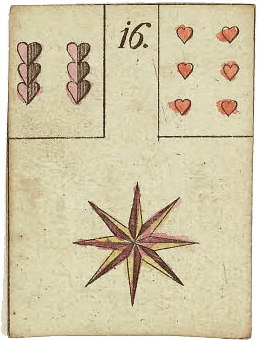 What to avoid and what's the wrong way? This tells the second card .
2. Wrong way:
Your card: Bear
Personal card. Boss. Stubbornness. Older or official person. Strength. Power. Possession. Auch: Luck. Progress in work. Find an agreement.
A father figure. A protector. A sober person. Presumptuous. Intimidating. Rival. Ex-husband. A coach. Trust someone. Body-builder. Be assertive. Trust yourself. Avoid people who envy your luck. Aggressive. Mobbing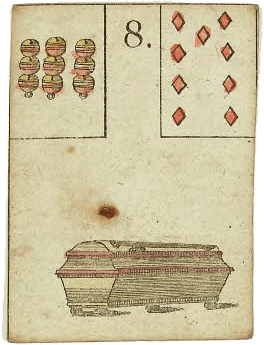 The third card shows the right direction. This is what you can do.
3. Right way:
Your card: Snake
Personal card. Entanglements. Deceit. Intelligence. Seduction.. Auch: An intelligent woman. Someone who likes activity. Good judgement. Happy to be included.
Someone who likes to seduce others. Someone who pursues their objectives. Warning against female rival. Someone selfish. An enemy. Funded by a wise woman. Keep a clear head. Do it prudently. Think twice before you act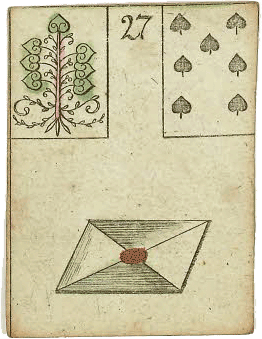 The fourth card shows a solution on how to get there.
4. Destination:
Your card: Book
Secret. Secrecy. The unknown. Education. Auch: The unconscious. Secret knowledge. Transcendence.
Be discreet. Run away with someone. Keep something quiet. Hide an affair. Fraud. Something is not official yet. Safety check. Something good to know. Beware of someone having influence. Wait a little longer. Share your knowledge. Get to know the hidden sides of your partner. Fool the public. Beware of fraud