Your Lenormand reading - The Cross
You put these four cards :

3. Right way: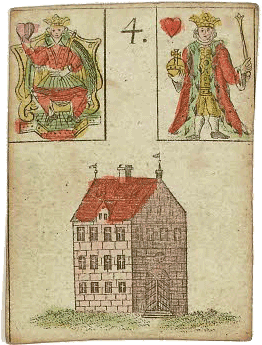 1. Theme: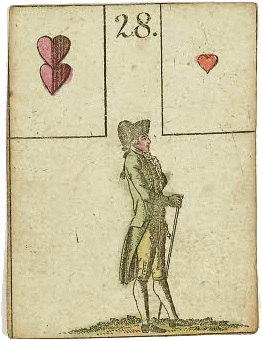 2. Wrong way: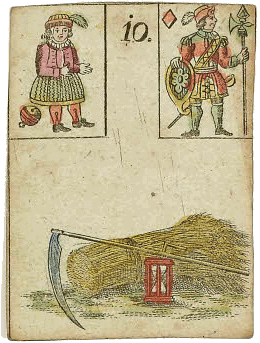 4. Destination: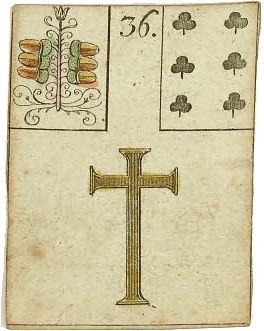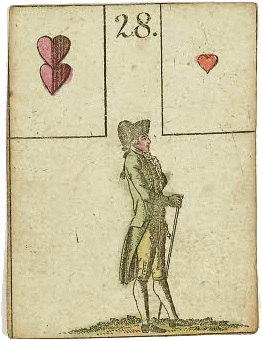 The first card describes the starting position.
1. Theme:
Your card: Letter
Call. E-mail. Superficiality. Auch: News. Rebound. A blockage. Something is on its way. Stagnation. Frustration.
Love letter. Letter about friendship. Receiving a positive message. Non-binding. Waiting for very personal message. Be more thorough. E-mails. Answering bills and official correspondence. Finding the proverbial hair in the soup. Watch all messages closely today. Don't be too superficial. Focus more on concentration. Don't let yourself get distracted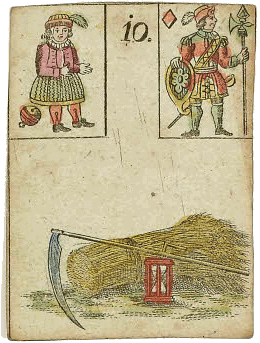 What to avoid and what's the wrong way? This tells the second card .
2. Wrong way:
Your card: Bouquet
Personal card. Joy. Gift. Invitation. Hope. Satisfaction. Creativity and diversity. Auch: Courtesy. Harmony. Engagement.
Sociable woman. Happy moments spent with laughter and good hope. Exuberance can sometimes frighten others. Turn on your charm. Small touches that go down well. Funded by help. Don't let them provoke you. Remain polite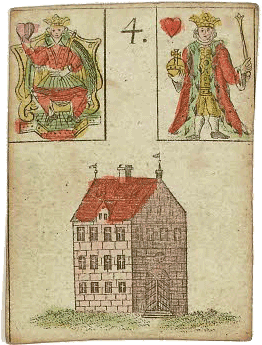 The third card shows the right direction. This is what you can do.
3. Right way:
Your card: Ship
Trip. Distance. Circumstances change. Let events come to you. One longs for the card to which the ship is sailing. Auch: Something moves forward. Exploitation. Theft. Fears and worries are exploited. Night.
Long-term relationship. Wait for the right one. Leave someone or a loved one behind. Someone from another country, who is far away at the sea. Starting a new business. Putting all one's eggs in one basket. Journeys - for fun or business. Don't rush. Let things happen without intervention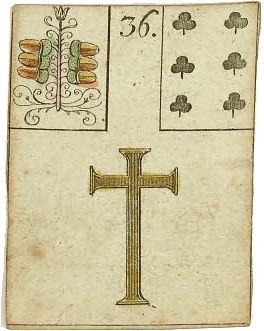 The fourth card shows a solution on how to get there.
4. Destination:
Your card: Anchor
Work. Profession. Good business. Auch: What goes around comes around. Addictions.
An open relationship in which you are free to stay or go. Being the proverbial anchor in relationships. Learn to let it go. Loyalty in love. Beware of being too dependent. Seasonal work. Your efforts will bear fruit. Put your career interests first. Let go of rigid thought patterns. Engage yourself
Comments
Faye - 2021-09-09 07:03:42
Thank you, this is perfect better than real one prediction with a deck
monica - 2021-09-15 23:24:42
This reading helped me put my thoughts into actions. Bright blessings.
Cristy - 2021-10-30 03:04:07
Thank you for tihis website…. The answers are amazing and speak to my heart. ❤️
Krisi - 2022-05-02 21:30:53
Thanks s lot for prognoze....I know how difficult is to make desicion when you is not so strong like 2 jears sho..blessing!
Total 4 posts
* Required