Your Lenormand reading - The Cross
You put these four cards :
3. Right way: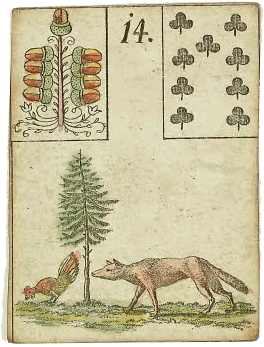 1. Theme: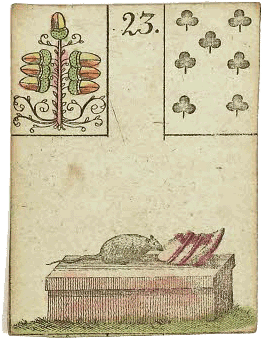 2. Wrong way: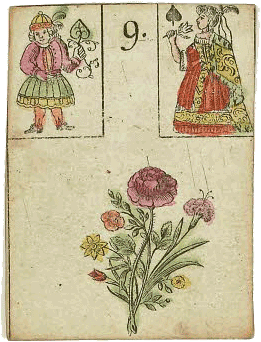 4. Destination: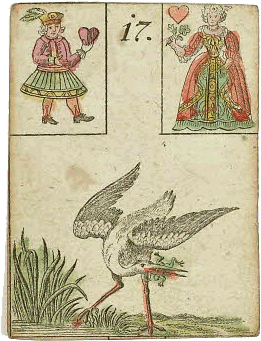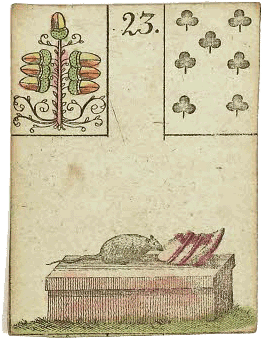 The first card describes the starting position.
1. Theme:
Your card: Way
A decision is pending. Choice. More options. Tolerance. Auch: Make a decision. A mature woman. Possibilities. Influenced through money.
Willingness to compromise. Don't listen to what other people say. New possibilities. Two paths cross. Leave something behind you. Change of heart. Love is at a turning point. Make decisions. Look for alternatives. Remain true to yourself. Don't wait any longer. Don't remain at the wheel. Trust your decision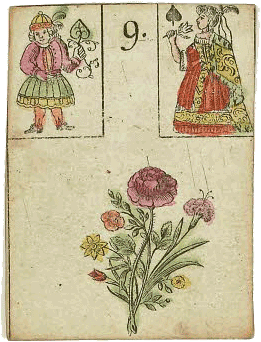 What to avoid and what's the wrong way? This tells the second card .
2. Wrong way:
Your card: Coffin
Disease. Farewell. Letting go. Standing still. Auch: Finances grow. Profit. Someone has to rely on you to succeed. An official comes into play. Spiritual growth caused by suffering.
Natural end of a relationship. A new relationship is waiting. Protect yourself from bad energy. Quit current matters. Draw conclusions. Need a break. Hospital visit. It is a good time to bring something to an end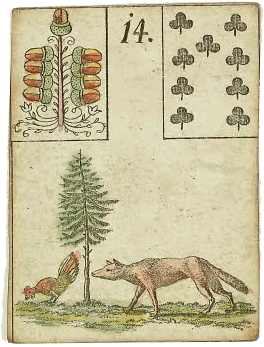 The third card shows the right direction. This is what you can do.
3. Right way:
Your card: Child
Personal card. Child. Curiosity. Innocence. Free and unburdened. Small. Auch: One's own child up to puberty. Youth. Growth.
Childhood. Open to new friends. Dependent. New love. Natural state. Immaturity. Bad planning. Love has to grow. Apprenticeship. Purity. Let your inner child out. Start from the beginning. It's a good time for a new start. Forget about everything. Let yourself be guided by reason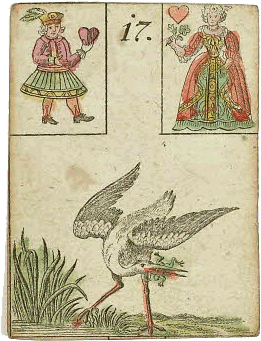 The fourth card shows a solution on how to get there.
4. Destination:
Your card: Star
Inspiration. Spirituality. Knowledge. Great happiness. Auch: Attraction. A karmic relationship. A brother or friend. Love story.
Dreaming of someone or longing for someone. Fulfilled love. Someone under a lucky star. Unrealistic expectation. Addiction. Listen to your inner voice and you will be successful. Recognition. Camping or hiking in the wild. Don't lose touch with reality. Avoiding stress and getting enough sleep. Don't daydream too much. Take care. Take advantage of this lucky period and achieve good results. Change things if you can