Your Lenormand reading - The Cross
You put these four cards :

3. Right way: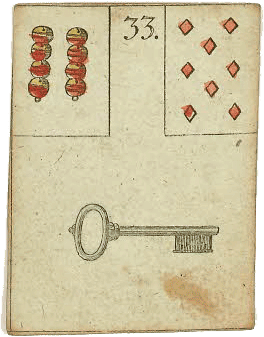 1. Theme: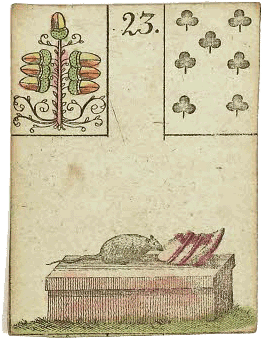 2. Wrong way: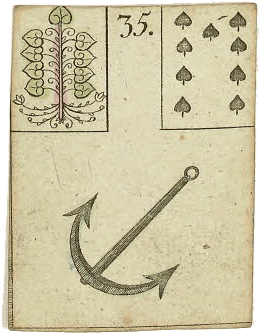 4. Destination: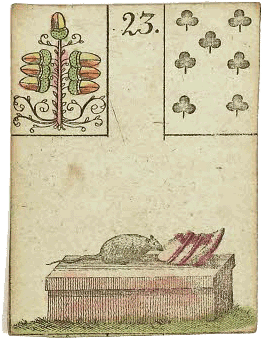 The first card describes the starting position.
1. Theme:
Your card: Way
A decision is pending. Choice. More options. Tolerance. Auch: Make a decision. A mature woman. Possibilities. Influenced through money.
Willingness to compromise. Don't listen to what other people say. New possibilities. Two paths cross. Leave something behind you. Change of heart. Love is at a turning point. Make decisions. Look for alternatives. Remain true to yourself. Don't wait any longer. Don't remain at the wheel. Trust your decision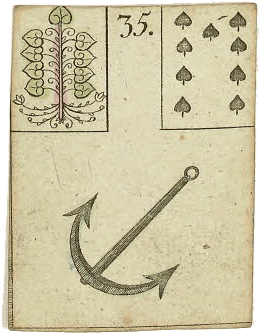 What to avoid and what's the wrong way? This tells the second card .
2. Wrong way:
Your card: Fish
Finances. Subconscious forces. Mental balance. Drug addiction. Auch: A mature man. Restless and nervous. Deep emotions. Influenced by money.
Relationship with a soul mate. Lucrative connection. Avoid emotional outbursts. Love of possessions. Listen to your inner voice. Check your financial affairs; you may have overlooked something. Alcohol in moderation is necessary. Entrepreneurship. Follow your intuition. Good earning potential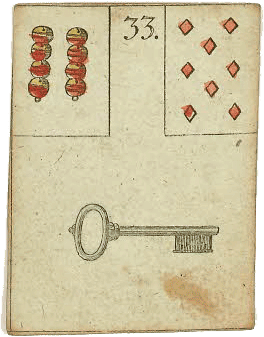 The third card shows the right direction. This is what you can do.
3. Right way:
Your card: Moon
Mirror of the soul. Emotional needs. Intuition. Fame and honor or social recognition. Auch: Requited love and feelings of admiration. Conflicting emotions. Satisfaction.
Romantic fantasies. Daydreaming about love. You can't handle too much closeness. Relationship with deep feelings. Take things easy for a while. Step back. Pay more attention to feelings of others and your own feelings. Night shift. Look after your nerves. Don't work too hard
The fourth card shows a solution on how to get there.
4. Destination:
Your card: Cross
Burden. Karma. Salvation. Something is unavoidable. Key event. Auch: Taking initiative. Taking responsibility. Educate yourself.
Partner for life. Being there for each other. Silent suffering. Unrequited love. Partnership is put to the test. Sacrifice yourself for the common good. Religious attitudes. Action. Accept upcoming tasks. Listen to well-meaning advice. Doing things carefully
Comments
Faye - 2021-09-09 07:03:42
Thank you, this is perfect better than real one prediction with a deck
monica - 2021-09-15 23:24:42
This reading helped me put my thoughts into actions. Bright blessings.
Cristy - 2021-10-30 03:04:07
Thank you for tihis website…. The answers are amazing and speak to my heart. ❤️
Krisi - 2022-05-02 21:30:53
Thanks s lot for prognoze....I know how difficult is to make desicion when you is not so strong like 2 jears sho..blessing!
Total 4 posts
* Required