Your Lenormand reading - The Cross
You put these four cards:
| | | |
| --- | --- | --- |
| | 3. Right way: | |
| 1. Theme: | | 2. Wrong way: |
| | 4. Destination: | |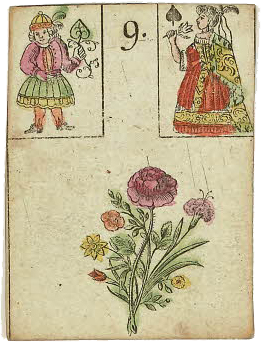 The first card describes the starting position. .
1. Theme:
Your card: Bouquet
Personal card. Joy. Gift. Invitation. Hope. Satisfaction. Creativity and diversity. As well: Courtesy. Harmony. Engagement.
Sociable woman. Happy moments spent with laughter and good hope. Exuberance can sometimes frighten others. Turn on your charm. Small touches that go down well. Funded by help. Don't let them provoke you. Remain polite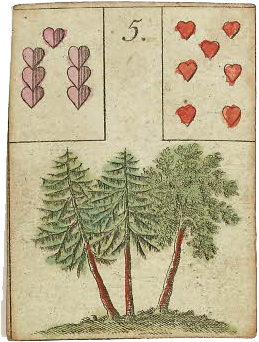 What to avoid and what's the wrong way? This tells the second card.
2. Wrong way:
Your card: Tree
Life. Roots. Calm. As well: Boredom. Rest and satisfaction. Reflection. Divine consciousness. Altar. Repeat.
Haste makes waste. A strong karmic relationship. Good health. Gridlock. Stunting karmic themes. Little personal development. Bad health. Bad habits. Your patience is needed. Prepare to go out of your way. Avoid upsets. Be patient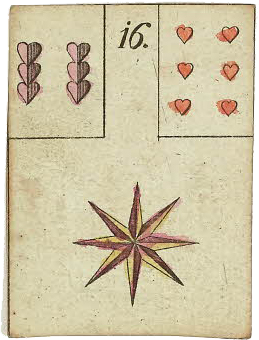 The third card shows the right direction. This is what you can do.
3. Right way:
Your card: Star
Inspiration. Spirituality. Knowledge. Great happiness. As well: Attraction. A karmic relationship. A brother or friend. Love story.
Dreaming of someone or longing for someone. Fulfilled love. Someone under a lucky star. Unrealistic expectation. Addiction. Listen to your inner voice and you will be successful. Recognition. Camping or hiking in the wild. Don't lose touch with reality. Avoiding stress and getting enough sleep. Don't daydream too much. Take care. Take advantage of this lucky period and achieve good results. Change things if you can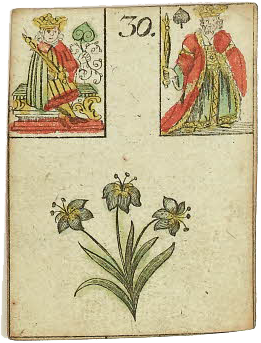 The fourth card shows a solution on how to get there.
4. Destination:
Your card: Lily
Harmony. Family. Intimacy. As well: Peace. Consistency. Old age.
Mature. Experience. Sexual appetite. Keeping the peace. Sexual deviation. Someone who likes younger partners. Harmonic partnership. Don't take love for granted. Don't cause a stir. Clear the air. Be careful not to exaggerate. Letting something rest in peace