Your Lenormand reading - The Cross
You put these four cards :

3. Right way: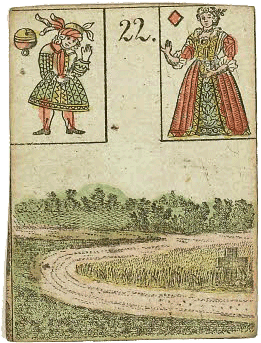 1. Theme: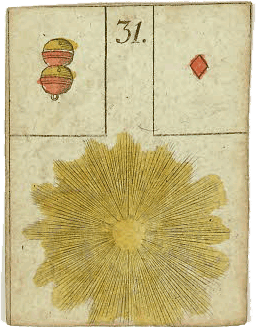 2. Wrong way: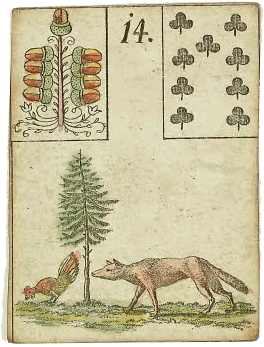 4. Destination: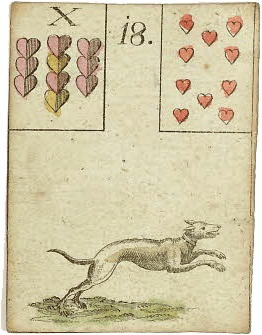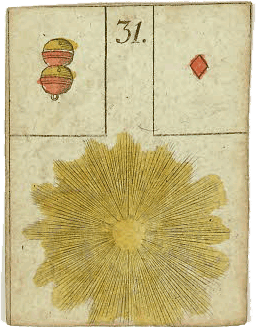 The first card describes the starting position.
1. Theme:
Your card: Lily
Harmony. Family. Intimacy. Auch: Peace. Consistency. Old age.
Mature. Experience. Sexual appetite. Keeping the peace. Sexual deviation. Someone who likes younger partners. Harmonic partnership. Don't take love for granted. Don't cause a stir. Clear the air. Be careful not to exaggerate. Letting something rest in peace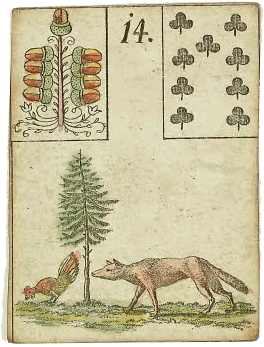 What to avoid and what's the wrong way? This tells the second card .
2. Wrong way:
Your card: Child
Personal card. Child. Curiosity. Innocence. Free and unburdened. Small. Auch: One's own child up to puberty. Youth. Growth.
Childhood. Open to new friends. Dependent. New love. Natural state. Immaturity. Bad planning. Love has to grow. Apprenticeship. Purity. Let your inner child out. Start from the beginning. It's a good time for a new start. Forget about everything. Let yourself be guided by reason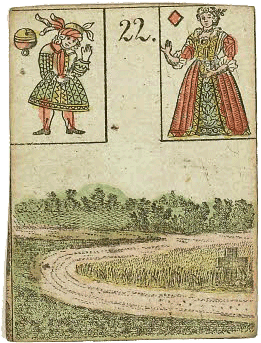 The third card shows the right direction. This is what you can do.
3. Right way:
Your card: Mountain
Personal card. Block. Inhibitions. Frustration. Auch: Big. Strong. Good-natured.
Desire to overcome obstacles to love and to find understanding. Longing for someone or something. Infatuation that prevents you from going ahead. Don't be stubborn. Look for another solution. Be diplomatic. Avoid quarrels. Finding another way. Expecting difficulties or loss. Disability. Accept a challenge. Rethink and search for alternatives. Be patient. Wait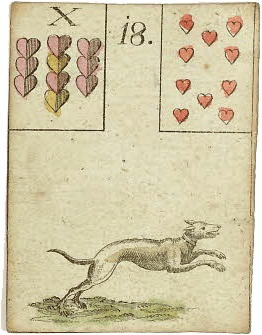 The fourth card shows a solution on how to get there.
4. Destination:
Your card: Stork
Journey. Move. Changing jobs. Flexibility. Auch: Turning back. Mother figure. Transformation.
This card represents constant change. Look at the surrounding cards to find out to what is changing or affected by change. Start changes. Change by or through partnership. You should think about a reversal. Change your life. Take action to start something new. Don't move in the wrong direction
Comments
Faye - 2021-09-09 07:03:42
Thank you, this is perfect better than real one prediction with a deck
monica - 2021-09-15 23:24:42
This reading helped me put my thoughts into actions. Bright blessings.
Cristy - 2021-10-30 03:04:07
Thank you for tihis website…. The answers are amazing and speak to my heart. ❤️
Krisi - 2022-05-02 21:30:53
Thanks s lot for prognoze....I know how difficult is to make desicion when you is not so strong like 2 jears sho..blessing!
Total 4 posts
* Required