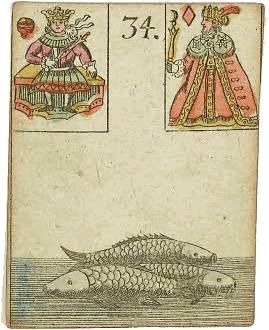 The first card describes the starting position.
1. Theme:
Your card: Key
Something will happen no matter what. Key to success. Fulfillment. Something stays closed. Alternative: Solution is within reach. Taxes. Budgeting. Financial planning. Something to unlock or complete.
Karmic connection. Someone remains closed-off. Secure relationship. Nothing can go wrong. Just wait to see who wants to meet you in the near future. Stable relationship. Before you make a decision, carefully look at what is important. Move forward. Open yourself in the areas of your relationship that need more attention. Develop a plan B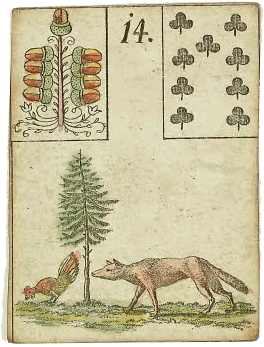 What to avoid and what's the wrong way? This tells the second card .
2. Wrong way:
Your card: Child
Personal card. Child. Curiosity. Innocence. Free and unburdened. Small. Alternative: One's own child up to puberty. Youth. Growth.
Childhood. Open to new friends. Dependent. New love. Natural state. Immaturity. Bad planning. Love has to grow. Apprenticeship. Purity. Let your inner child out. Start from the beginning. It's a good time for a new start. Forget about everything. Let yourself be guided by reason
The third card shows the right direction. This is what you can do.
3. Right way:
Your card: Park
Audience. Customers to meet. Official occasion. Something becomes visible. Alternative: Health occupations. Quiet. Sunday. Theater. Big event.
Friends. Relatives. Family events. Listen to opinions of others. Don't keep quiet. Networking. Join online communities. Publicize your concerns. Strong public encouragement. Be mindful of others. It's not always necessary to use force to succeed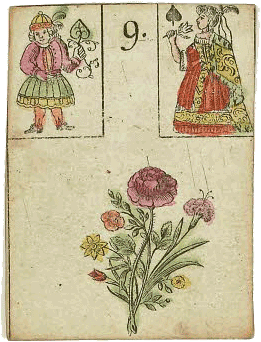 The fourth card shows a solution on how to get there.
4. Destination:
Your card: Coffin
Disease. Farewell. Letting go. Standing still. Alternative: Finances grow. Profit. Someone has to rely on you to succeed. An official comes into play. Spiritual growth caused by suffering.
Natural end of a relationship. A new relationship is waiting. Protect yourself from bad energy. Quit current matters. Draw conclusions. Need a break. Hospital visit. It is a good time to bring something to an end
Comments
Faye - 2021-09-09 07:03:42
Thank you, this is perfect better than real one prediction with a deck
monica - 2021-09-15 23:24:42
This reading helped me put my thoughts into actions. Bright blessings.
Cristy - 2021-10-30 03:04:07
Thank you for tihis website…. The answers are amazing and speak to my heart. ❤️
Krisi - 2022-05-02 21:30:53
Thanks s lot for prognoze....I know how difficult is to make desicion when you is not so strong like 2 jears sho..blessing!
MARIA - 2022-10-19 05:13:35
haha wow this is very impresive, and very accurate!! i love itttt
Marea - 2023-04-30 06:03:20
I always knew there is no love that God had in mind. And really these readings are a waste of time. Their is never anything about them that is helpful
None ya - 2023-05-19 18:06:28
I always knew that God has a plan that is Gods and you're not to access or interfere. What a sorry lot of folks looking to make folks into someone they are not they are interefering in Gods blessing. I do think some folks are blessed in the access of the records but Generally though they can't access mine and they also show their shortcomings their own. Anyways thank you Jesus it's truly a blessing to not remember your ways are best and it's your blessing to me.
Total 7 posts
* Required