Your Lenormand reading - The Cross
You put these four cards :

3. Right way: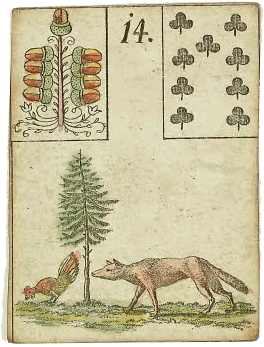 1. Theme: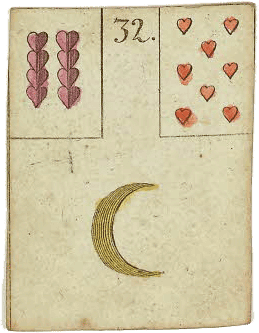 2. Wrong way: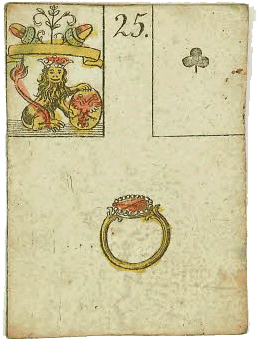 4. Destination: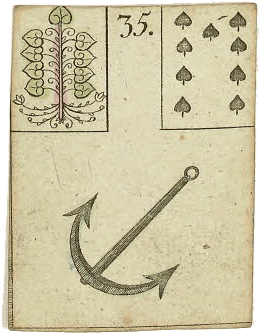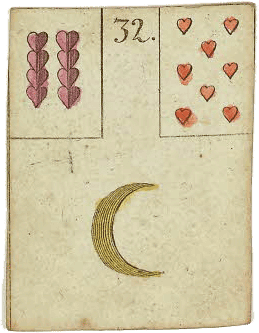 The first card describes the starting position.
1. Theme:
Your card: Sun
Health. Warmth. Creativity. Vitality. Auch: Engagement ring. Endless wonders. Positive influence.
Someone can give a lot of love. Good care. Luck. Generosity. Not being cared about enough. Lack of empathy. Dreams are fulfilled. Caring for health. Enjoy the good times. Overcoming obstacles with full force. Take your chance. Know your options. Solving conflicts. Finding encouragement, healing, and hope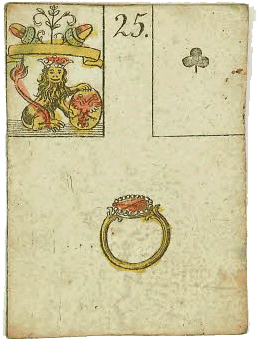 What to avoid and what's the wrong way? This tells the second card .
2. Wrong way:
Your card: Heart
Warmth. Luck. Partnership. Intimate emotions. Put your whole heart into it. Auch: Helpfulness. Lover. Someone is expected. Unmarried or immature.
Everything happens according to your wishes. Someone who is loved and appreciated. An affair. Sexual suggestions. The one you love will empower you. Vulnerability. Give your heart away. Track your route. Rely on the people you love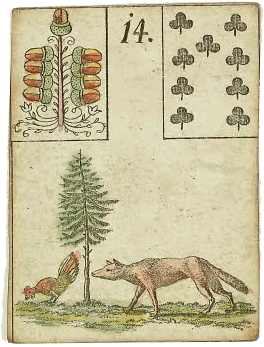 The third card shows the right direction. This is what you can do.
3. Right way:
Your card: Child
Personal card. Child. Curiosity. Innocence. Free and unburdened. Small. Auch: One's own child up to puberty. Youth. Growth.
Childhood. Open to new friends. Dependent. New love. Natural state. Immaturity. Bad planning. Love has to grow. Apprenticeship. Purity. Let your inner child out. Start from the beginning. It's a good time for a new start. Forget about everything. Let yourself be guided by reason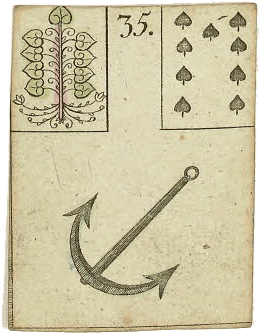 The fourth card shows a solution on how to get there.
4. Destination:
Your card: Fish
Finances. Subconscious forces. Mental balance. Drug addiction. Auch: A mature man. Restless and nervous. Deep emotions. Influenced by money.
Relationship with a soul mate. Lucrative connection. Avoid emotional outbursts. Love of possessions. Listen to your inner voice. Check your financial affairs; you may have overlooked something. Alcohol in moderation is necessary. Entrepreneurship. Follow your intuition. Good earning potential