Your Lenormand reading - The Cross
You put these four cards :
3. Right way:
1. Theme: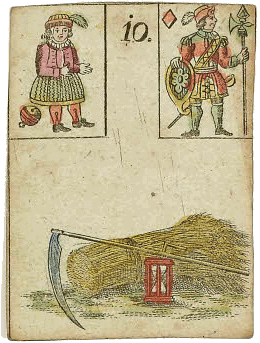 2. Wrong way: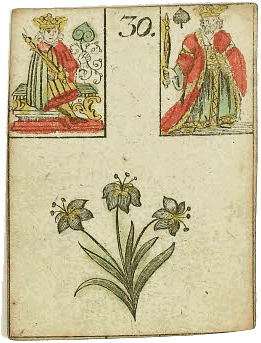 4. Destination: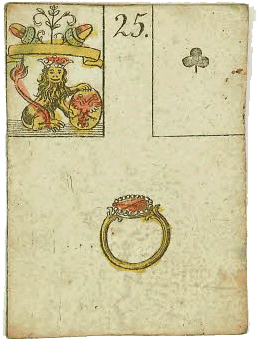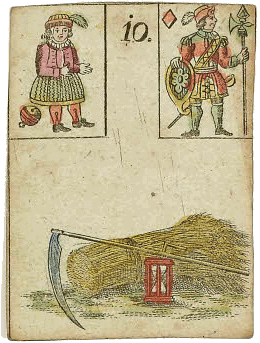 The first card describes the starting position.
1. Theme:
Your card: Bouquet
Personal card. Joy. Gift. Invitation. Hope. Satisfaction. Creativity and diversity. Auch: Courtesy. Harmony. Engagement.
Sociable woman. Happy moments spent with laughter and good hope. Exuberance can sometimes frighten others. Turn on your charm. Small touches that go down well. Funded by help. Don't let them provoke you. Remain polite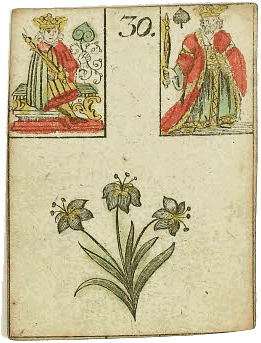 What to avoid and what's the wrong way? This tells the second card .
2. Wrong way:
Your card: Woman
Yourself, or Queen of Hearts / wife / partner when the person seeking advice is male. If there is a wife and a lover, then this card represents the lover. In this case wife / girlfriend would be the Snake. Auch: End of a cycle. New beginning by transformation.
Well-developed female characteristics. Illuminate sources of tension. Happiness in love is questioned. Your own needs should take priority. Make your own decisions. Win recognition. If you are a man: Listen more to your partner's opinion. Show her how important she is
The third card shows the right direction. This is what you can do.
3. Right way:
Your card: Cross
Burden. Karma. Salvation. Something is unavoidable. Key event. Auch: Taking initiative. Taking responsibility. Educate yourself.
Partner for life. Being there for each other. Silent suffering. Unrequited love. Partnership is put to the test. Sacrifice yourself for the common good. Religious attitudes. Action. Accept upcoming tasks. Listen to well-meaning advice. Doing things carefully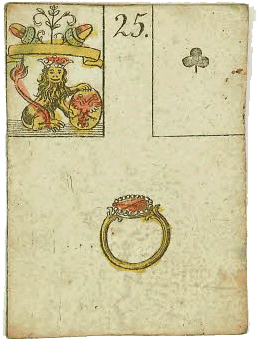 The fourth card shows a solution on how to get there.
4. Destination:
Your card: Heart
Warmth. Luck. Partnership. Intimate emotions. Put your whole heart into it. Auch: Helpfulness. Lover. Someone is expected. Unmarried or immature.
Everything happens according to your wishes. Someone who is loved and appreciated. An affair. Sexual suggestions. The one you love will empower you. Vulnerability. Give your heart away. Track your route. Rely on the people you love