Your Lenormand reading - The Cross
You put these four cards :

3. Right way:
1. Theme: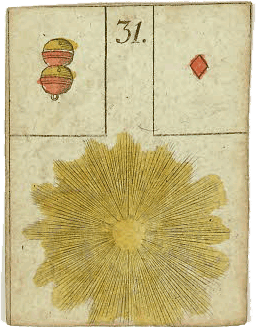 2. Wrong way: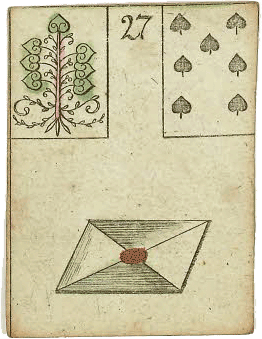 4. Destination: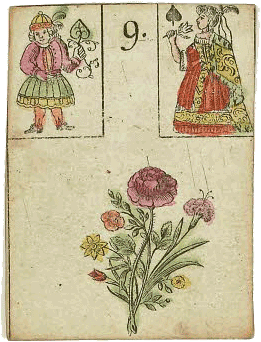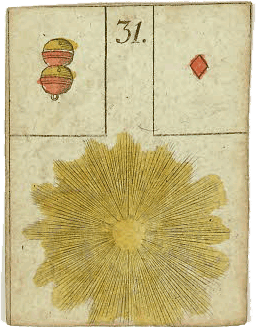 The first card describes the starting position.
1. Theme:
Your card: Lily
Harmony. Family. Intimacy. Auch: Peace. Consistency. Old age.
Mature. Experience. Sexual appetite. Keeping the peace. Sexual deviation. Someone who likes younger partners. Harmonic partnership. Don't take love for granted. Don't cause a stir. Clear the air. Be careful not to exaggerate. Letting something rest in peace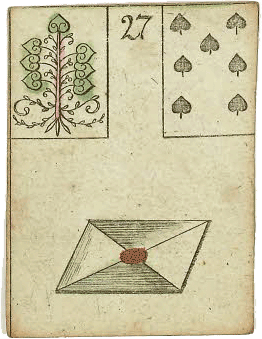 What to avoid and what's the wrong way? This tells the second card .
2. Wrong way:
Your card: Book
Secret. Secrecy. The unknown. Education. Auch: The unconscious. Secret knowledge. Transcendence.
Be discreet. Run away with someone. Keep something quiet. Hide an affair. Fraud. Something is not official yet. Safety check. Something good to know. Beware of someone having influence. Wait a little longer. Share your knowledge. Get to know the hidden sides of your partner. Fool the public. Beware of fraud
The third card shows the right direction. This is what you can do.
3. Right way:
Your card: Cross
Burden. Karma. Salvation. Something is unavoidable. Key event. Auch: Taking initiative. Taking responsibility. Educate yourself.
Partner for life. Being there for each other. Silent suffering. Unrequited love. Partnership is put to the test. Sacrifice yourself for the common good. Religious attitudes. Action. Accept upcoming tasks. Listen to well-meaning advice. Doing things carefully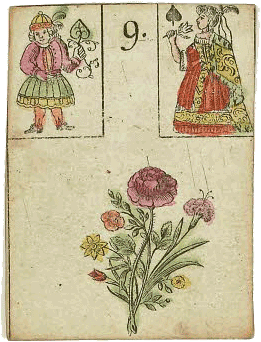 The fourth card shows a solution on how to get there.
4. Destination:
Your card: Coffin
Disease. Farewell. Letting go. Standing still. Auch: Finances grow. Profit. Someone has to rely on you to succeed. An official comes into play. Spiritual growth caused by suffering.
Natural end of a relationship. A new relationship is waiting. Protect yourself from bad energy. Quit current matters. Draw conclusions. Need a break. Hospital visit. It is a good time to bring something to an end
Comments
Faye - 2021-09-09 07:03:42
Thank you, this is perfect better than real one prediction with a deck
monica - 2021-09-15 23:24:42
This reading helped me put my thoughts into actions. Bright blessings.
Cristy - 2021-10-30 03:04:07
Thank you for tihis website…. The answers are amazing and speak to my heart. ❤️
Total 3 posts
* Required