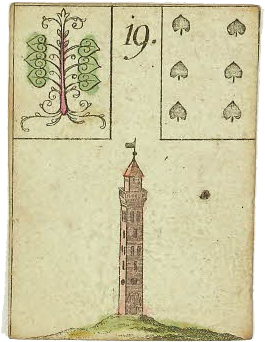 The first card drawn shows the present
1. Current situation:
Your card: Tower
Authority or office. Loneliness or isolation. As personal card: person in a leading position. As well: Release. Clean up to free up space. Out with the old, in with the new. Divorce.
Active looking for love. Search for relationship. Can't go ahead. Loneliness and solitude. It won't be an easy task. Corporations. Government agencies. Offices. Organizations. Independence. Planning. Setting limits. You won't get help. Be careful with your health. Don't isolate yourself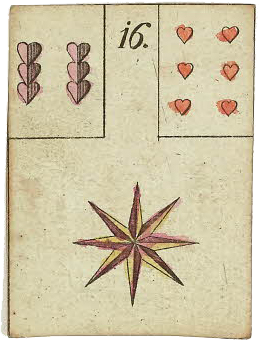 How you will reach your destination is the second card information
2. Right way:
Your card: Star
Inspiration. Spirituality. Knowledge. Great happiness. As well: Attraction. A karmic relationship. A brother or friend. Love story.
Dreaming of someone or longing for someone. Fulfilled love. Someone under a lucky star. Unrealistic expectation. Addiction. Listen to your inner voice and you will be successful. Recognition. Camping or hiking in the wild. Don't lose touch with reality. Avoiding stress and getting enough sleep. Don't daydream too much. Take care. Take advantage of this lucky period and achieve good results. Change things if you can
Where this way is leading to, indicates the third card
3. Future and destination:
Your card: Rider
Personal card. Transportation. Good message. Something will be moved. New beginning. Bad cards will be softened, good cards strengthened. As well: Fulfilled desires. Success. Victory. A dream come true. Self-esteem. Nice surprise.
Someone new will come into your life. Old passion is rekindled. Lack of engagement. Bad messages. Decisions instead of reactions. Sometimes arrogant. You will receive a delivery or registered mail. Act quickly. Take your chance. Love for details. Too many projects. You can't finish everything you have started. Don't move too fast