Your Lenormand reading - The Cross
You put these four cards:
| | | |
| --- | --- | --- |
| | 3. Right way: | |
| 1. Theme: | | 2. Wrong way: |
| | 4. Destination: | |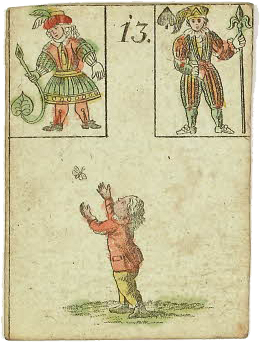 The first card describes the starting position. .
1. Theme:
Your card: Child
Personal card. Child. Curiosity. Innocence. Free and unburdened. Small. As well: One's own child up to puberty. Youth. Growth.
Childhood. Open to new friends. Dependent. New love. Natural state. Immaturity. Bad planning. Love has to grow. Apprenticeship. Purity. Let your inner child out. Start from the beginning. It's a good time for a new start. Forget about everything. Let yourself be guided by reason
What to avoid and what's the wrong way? This tells the second card.
2. Wrong way:
Your card: Stork
Journey. Move. Changing jobs. Flexibility. As well: Turning back. Mother figure. Transformation.
This card represents constant change. Look at the surrounding cards to find out to what is changing or affected by change. Start changes. Change by or through partnership. You should think about a reversal. Change your life. Take action to start something new. Don't move in the wrong direction
The third card shows the right direction. This is what you can do.
3. Right way:
Your card: Cross
Burden. Karma. Salvation. Something is unavoidable. Key event. As well: Taking initiative. Taking responsibility. Educate yourself.
Partner for life. Being there for each other. Silent suffering. Unrequited love. Partnership is put to the test. Sacrifice yourself for the common good. Religious attitudes. Action. Accept upcoming tasks. Listen to well-meaning advice. Doing things carefully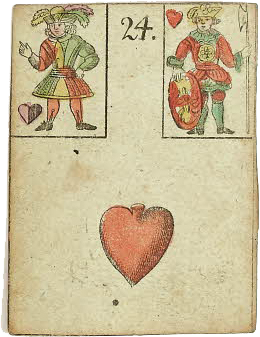 The fourth card shows a solution on how to get there.
4. Destination:
Your card: Heart
Warmth. Luck. Partnership. Intimate emotions. Put your whole heart into it. As well: Helpfulness. Lover. Someone is expected. Unmarried or immature.
Everything happens according to your wishes. Someone who is loved and appreciated. An affair. Sexual suggestions. The one you love will empower you. Vulnerability. Give your heart away. Track your route. Rely on the people you love