Your Lenormand reading - The Cross
You put these four cards:
| | | |
| --- | --- | --- |
| | 3. Right way: | |
| 1. Theme: | | 2. Wrong way: |
| | 4. Destination: | |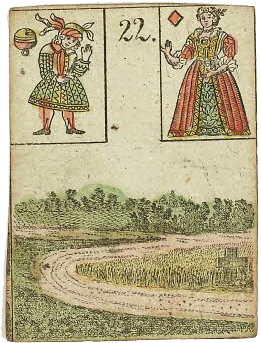 The first card describes the starting position. .
1. Theme:
Your card: Way
A decision is pending. Choice. More options. Tolerance. As well: Make a decision. A mature woman. Possibilities. Influenced through money.
Willingness to compromise. Don't listen to what other people say. New possibilities. Two paths cross. Leave something behind you. Change of heart. Love is at a turning point. Make decisions. Look for alternatives. Remain true to yourself. Don't wait any longer. Don't remain at the wheel. Trust your decision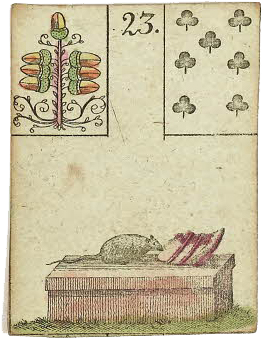 What to avoid and what's the wrong way? This tells the second card.
2. Wrong way:
Your card: Mice
Something gnaws at conscience. Theft. Slow decrease. Defeat. Failure. As well: Hard work. A dispute. Spiritual / occult learning. Studies. Hope will not be realized.
You are running out of time. Loss of sorrows. Promises are not met. Loss of relationships. Be careful. Pay attention to small signs. Happiness is threatened. Solve your problem systematically. Act quickly. Remain alert. Take more time to be compassionate. Nervousness. Stay true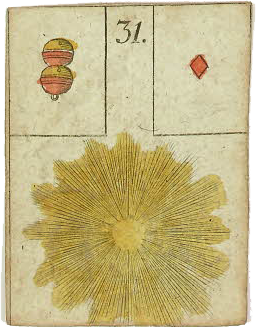 The third card shows the right direction. This is what you can do.
3. Right way:
Your card: Sun
Health. Warmth. Creativity. Vitality. As well: Engagement ring. Endless wonders. Positive influence.
Someone can give a lot of love. Good care. Luck. Generosity. Not being cared about enough. Lack of empathy. Dreams are fulfilled. Caring for health. Enjoy the good times. Overcoming obstacles with full force. Take your chance. Know your options. Solving conflicts. Finding encouragement, healing, and hope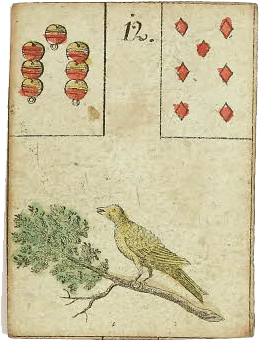 The fourth card shows a solution on how to get there.
4. Destination:
Your card: Oriole
Move. Excitement. Restlessness. Nervousness. As well: Doubts. Ambiguity. Clairvoyance.
Exciting times. An old married couple. Problems understanding each other. Flighty. Superficial. Stay in partnership for diplomatic reasons. Mood swings. A series of short meetings or notifications. Communication. Make sure you are on the right way. Don't listen to gossip. Don't move too fast